9 interesting and unexpected courses for 2017-18
Don't get stuck in stereotypes. Religious Studies isn't about preparing to join a religious order. It's an interdisciplinary field where we critically explore and analyze religion, culture, and diversity. Discover some of the most interesting and intriguing classes of 2017-18.
Aug 17, 2017
Fall 2017-18
1. Religion, The Body, and the Machine
RELIGST 2ER3,  Mon & Wed 10:30 a.m. to  11:20 a.m.
What are the religious ethics of embodiment in various technological contexts of contemporary life (eg. bioengineering and eugenics, medically assisted suicide, designer babies, cosmetic enhancement, and artificial intelligence)?
2. Sport and/as Religion
RELIGST 2SP3  Mon & Thurs 9:30 a.m. to 10:20 a.m.
Do you worship at the alter of TSN?
The similarities between sport fandom and organized religion are striking. We use the same vocabulary for both: faith, devotion, worship, ritual, dedication, sacrifice, commitment, spirit, prayer, suffering, festival, and celebration. In Sport and/as Religion you will examination of relationships between sport and religion, including ritual aspects of sport, connections between social collectivities and sports teams, and sport as meaning-making activity.
3. Buddhist Tradition in India
RELIGST 2BT3 , Friday 11:30 a.m. to 1:20 p.m.
Study the origins and early development of Indian Buddhism, through readings in Buddhist scripture. Namaste!
 4. Who was Jesus?
RELIGST 2GG3, Mon 4:30 p.m. to 5:20 p.m.
Who was Jesus? Was he a Jewish preacher? A magician? Was he simply a good teacher, a religious man of history? In Who was Jesus? you will explore the Gospels paying special attention to the possible literary relationships among Gospels and the distinctive features of their Jesus stories.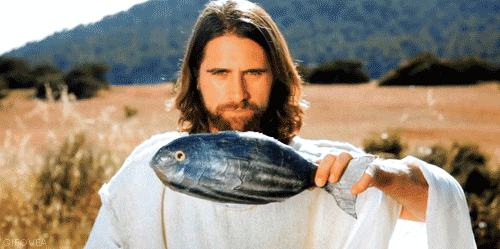 5. Evil!
RELIGST 2GG3, Mon 4:30 p.m. to 5:20 p.m.
The dictionary defines evil as "profoundly immoral and malevolent" Evil is wickedness, bad, badness, wrong doing, sin, ill, immorality, vice, iniquity, degeneracy, corruption, depravity, villainy, nefariousness, malevolence... or is it? Decide for yourself what "evil" means.  This wickedly interesting class is an examination of understandings of reason and evil in ancient Greek, medieval Christian and modern times, and of how these understandings are related to accounts of the nature of God.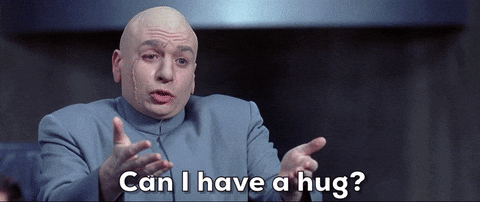 Winter 2018
6. Sex and the City in Buddhism: The Urban Life of Buddhist Nuns in North India
RELIGST 2BN3, Mon & Wed  2:30 p.m. to 3:30 p.m. 
A survey of sex, celibacy, family, married monks, pregnant nuns, monastic motherhood, entrepreneurial ecclesiastics, and other hopelessly romanticized topics in scholarly portrayals of Buddhism. 
7. Introduction to Modern Jewish Philosophy
RELIGST 2JP3, Tues, Wed, Fri 12:30 p.m. to 1:20 p.m.
What is it to "have" a tradition or an identity? What are "Judaism" and "being Jewish"?  What is the relationship of Judaism, as a religious tradition, to morality, or ethics? How can philosophy help us think about these questions?  Explore these questions and more by studying works of 20th century philosophers, including Jean-Paul Sartre, Jean Améry, Martin Buber, Yeshayahu Leibowitz, and Emmanuel Levinas. No prior knowledge of Judaism, or prior study in religion or philosophy, is needed in order to do well in this course. 
8. From Jesus to Apocalypse
RELIGST 2NT3, Mon & Thurs 10:30 a.m. to 11:20 a.m.
An introduction to the writings of the New Testament in their historical setting, to their role as scripture in the Christian tradition, and to various methodologies used in their modern academic study.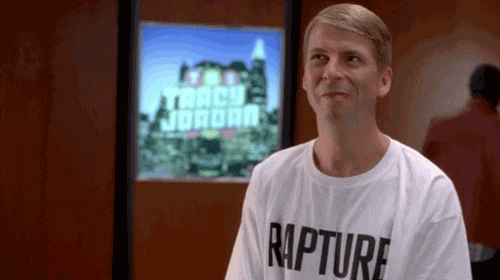 9. Interpreting the Jewish Bible, 200 BCE - 200 CE
RELIGST 3JB3, Tues & Thurs, 2:30 p.m. to 3:20 p.m.
Wonder how people were reading the Bible in the days of Jesus? Learn how ancient readers read, interpreted, and lived their scriptures with the Department's newest professor, Dr. Hanna Tervanotko.